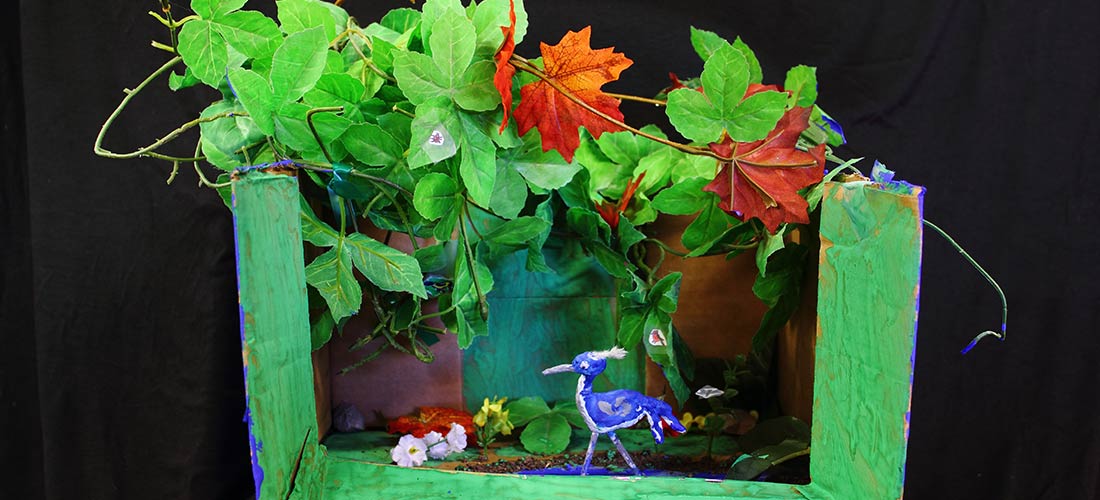 Recent Events
The Sixth Annual "Celebrate the River" Student Art Contest
The Sixth Annual "Celebrate the River" Student Art Contest was a huge success! Hosted by Friends of the Santa Cruz River, a Waterkeeper Alliance Affiliate and sponsored by Global Community Communications Alliance, this year's contest received a warm welcome in its new location at the Americana Hotel in downtown Nogales, Arizona.
With ten schools participating and over 620 submissions of art, families walked into the Gallery at the Americana Hotel on May 13th to find every square inch of available surface covered with pictures, dioramas, sculptures, posters and more – all on the theme of the contest which was: The Return of the Gila Topminnow to the Santa Cruz River and other Local Endangered Species.
Students and teachers learned all about the return of the Gila Topminnow to the Santa Cruz River – and other local endangered species – during a power-point presentation, given by members of Friends of the Santa Cruz River, in the month preceding the art contest. By combining science and art, students participating in the contest learn about the wildlife and plants in the rare cottonwood-willow gallery forest that thrives in the riparian zone that is the life-blood of the Santa Cruz Valley.
An award ceremony of student art work and featured speakers completed the event.