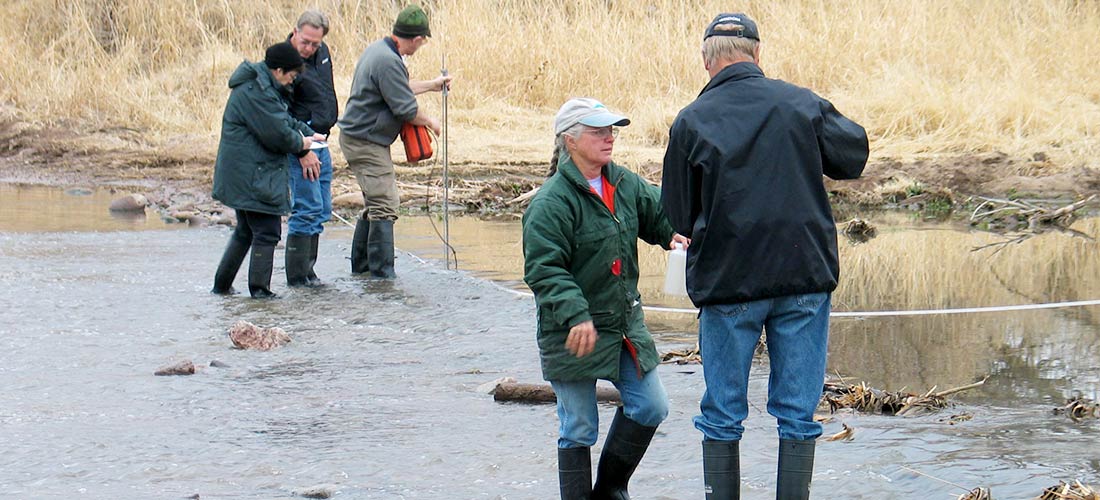 The mission of Friends of the Santa Cruz River (FOSCR) is "to ensure a continued flow of the river's surface waters, promote the highest river water quality achievable, and to protect and restore the riparian ecosystem and diversity of life supported by the river's waters," as stated in our by-laws.
We are passionate about river protection, but FOSCR is equally dedicated to science-based decisions. Those decisions are informed by:
The results of scientific studies of the hydrology, chemistry, and biology of riparian (river associated) ecosystems and of the Santa Cruz River in particular
Our understanding of the specific benefits to people of a healthy riparian zone ("ecological services"),
The global value of biological diversity and the survival of rare/endangered species,
The need for human connections to nature, and
The importance of the river in our area's history, economy, and identity.
To protect the river, we pursue three interrelated activities:
Monitoring: Flow rates, water quality, fish, vegetation, etc.
Educating: About the river, its challenges and importance (including getting the community involved via river cleanups, water harvesting projects, and more)
Advocating: Acting as a voice for the river in local and regional arenas
To learn more about FOSCR and its history, see the following article in the Tubac Villager, pages 16–17 for a good overview.